Gutter Cleaning & Repair in Bergen NJ
We at Johansen General Contracting offer a wide range of construction services to provide convenience to our clients, whatever they need. One of our services is Gutter Services and Repair which include cleaning, maintenance, installation and repair to help preserving the beauty and value of a building.
We understand the importance that gutters play in preventing rain water from damaging a building's roof and interiors. Thus, we at Johansen General Contracting only use high quality materials combined with expertise honed by years of experience to deliver guaranteed top-of-the-line results.
Our services include:
Gutter Cleaning and Maintenance
Gutter Installation
Gutter Screening and Covers
Underground Drain Snaking/Cleaning
Pressure Washing
among others…
In addition, Johansen General Contracting also specializes in Exterior Concrete Work, Residential/Commercial General Exterior Work, Interior Improvement, Handyman Services, Painting Jobs,
Roof & Chimney Repair
, Clean outs and Chimney Work. Whether it is to repair damaged parts or refurbish worn out spaces, Johansen General Contracting guarantees to provide top-notch, professional and creative workmanship.
Johansen General Contracting provides gutter cleaning and repair services for Bergen County, Passaic County, and Hudson County. We are also planning on expanding services in other localities in the near future.
Johansen General Contracting: Building your dreams in stone.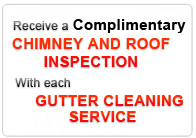 Why Choose Us?
With 24 years of experience, Johansen Improvements provide top-notch General Contracting services specializing in Exterior Concrete Work, Residential/Commercial General Exterior Work, Interior Improvement Services and Handyman Services for both residential and commercial clients. We also take pride in providing excellent services when it comes to Roof Repair, Painting, Concrete Repair and Masonry Work, Clean outs, Gutters and Chimney Work.